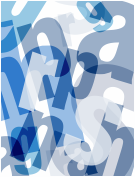 Publishing Resource Solutions
We provide a complete range of publishing and related services to:
Supplement your team to achieve your publishing and business goals
Commission skilled and experienced resources to get your job done.
We know what to do and how to do it, to deadline and budget. We provide the resources your publishing projects need.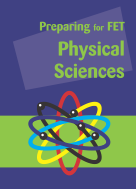 Featured Project
Preparing for FET Physical Sciences is a course book which has been written for learners and teachers who want to:
revise and consolidate key Physical Science and Chemistry skills in preparation for the end-of year Grade 9 General Science exams;
develop, revise and consolidate the key Physical Science and Chemistry skills they will need to succeed in the Physical Sciences in senior secondary grades (FET Grades 10, 11 and 12).
Professional and creative solutions to publishing challenges
We are able to:
Source, negotiate and contract partnership publishing opportunities.
Conceptualise, commission and manage the production of new publishing projects.
Commission and manage existing publishing opportunities where internal resources are lacking or are focussed on other markets/projects.
Train and mentor editorial, project management, publishing and publishing management staff.
Design and implement effective systems for optimum publishing and production delivery.
Develop manuscripts to final pages, or to printed product, to required quality, cost and deadline.
Provide business development, market/ publishing research, and consultancy services in a wide range of publishing areas.
Expert contributions to business growth
We offer to:
Research, identify and deliver new market opportunities.
Save company initial investment in new infrastructure and headcount for business expansion and/ or new market/ product opportunities, until such time as those new market/ product opportunities are proven to be financially sustainable and profitable.
Help to develop and implement business strategy and plans.
Train and mentor general management staff in a publishing context.
Provide research and consultancy services in a wide range of publishing business areas.